Black Panther The Album 2/9
Black Panther is out February 16. It features a hip-hop-heavy soundtrack curated by Kendrick Lamar, and today the track list for the accompanying album for the film has been released. The LP is due out February 9, and features two previously released tracks: the Kendrick/SZA collaboration "All the Stars" and the Jay-Rock-led posse cut "King's Dead," which boasts the almost-unbelievable lineup of Kendrick, Future, and James Blake as sidemen.
The new tracklist reveals, obviously, that you can look forward to a lot more TDE appearances–that means even more Kendrick. But there are also guest spots from The Weeknd, Travis Scott, Swae Lee, Vince Staples, 2 Chainz, Khalid, Anderson.Paak, Mozzy, Jorja Smith, and up-and-coming, high-energy Vallejo street-rap duo SOB x RBE. See the full list of credits below.
1. Kendrick Lamar – "Black Panther"
2. Kendrick Lamar & SZA – "All The Stars"
3. Schoolboy Q, 2 Chainz, & Saudi – "X"
4. Khalid & Swae Lee – "The Ways"
5. Vince Staples & Yugen Blakrok – "Opps"
6. Jorja Smith – "I Am"
7. SOB x RBE – "Paramedic!"
8. Ab-Soul, Anderson.Paak, & James Blake – "Bloody Waters"
9. Jay Rock, Kendrick Lamar, Future, & James Blake – "King's Dead"
10. "Redemption Interlude"
11. Zacari & Babes Wodumo – "Redemption"
12. Mozzy, Sjava, Reason – "Seasons"
13. Kendrick Lamar & Travis Scott – "Big Shot
14. The Weeknd & Kendrick Lamar – "Pray For Me"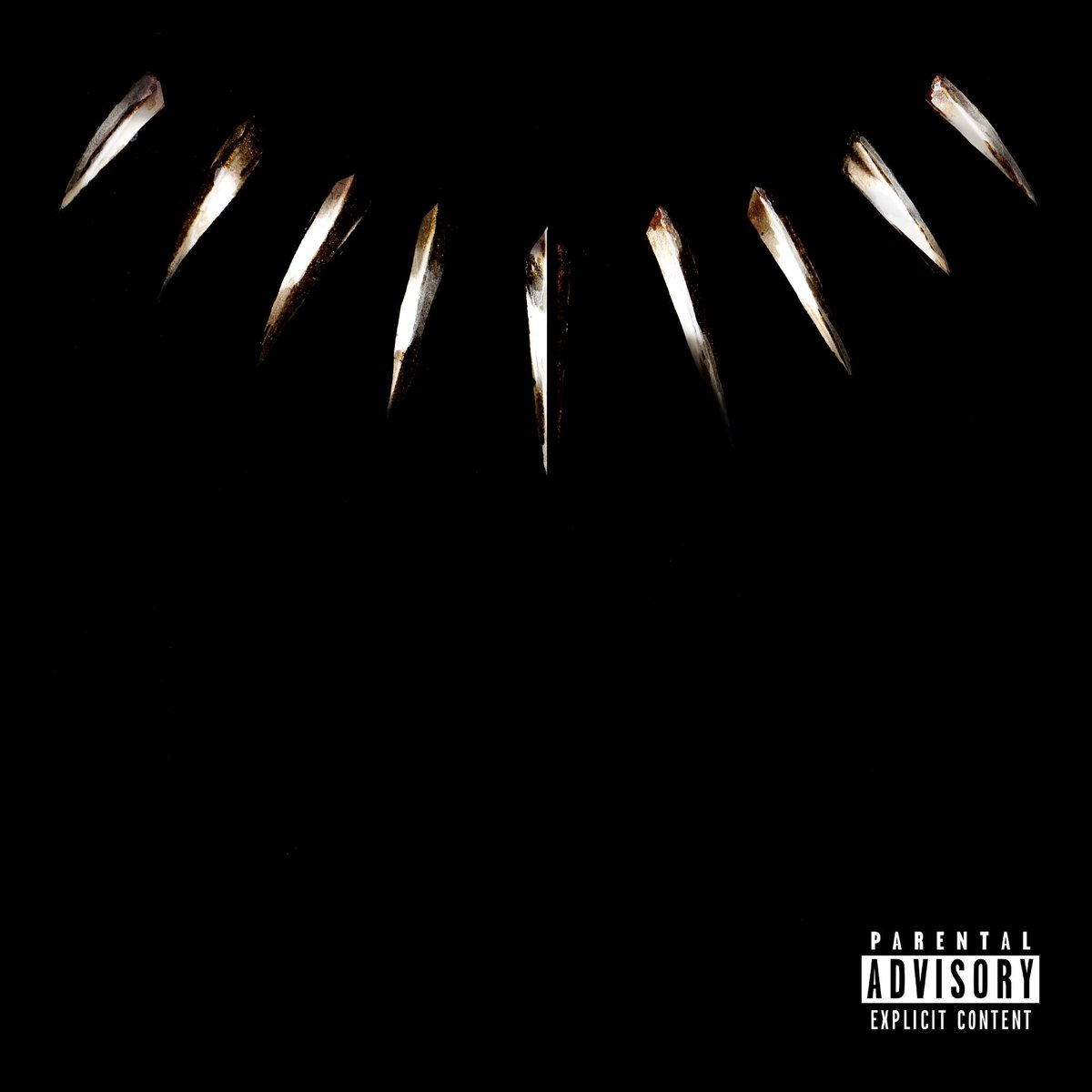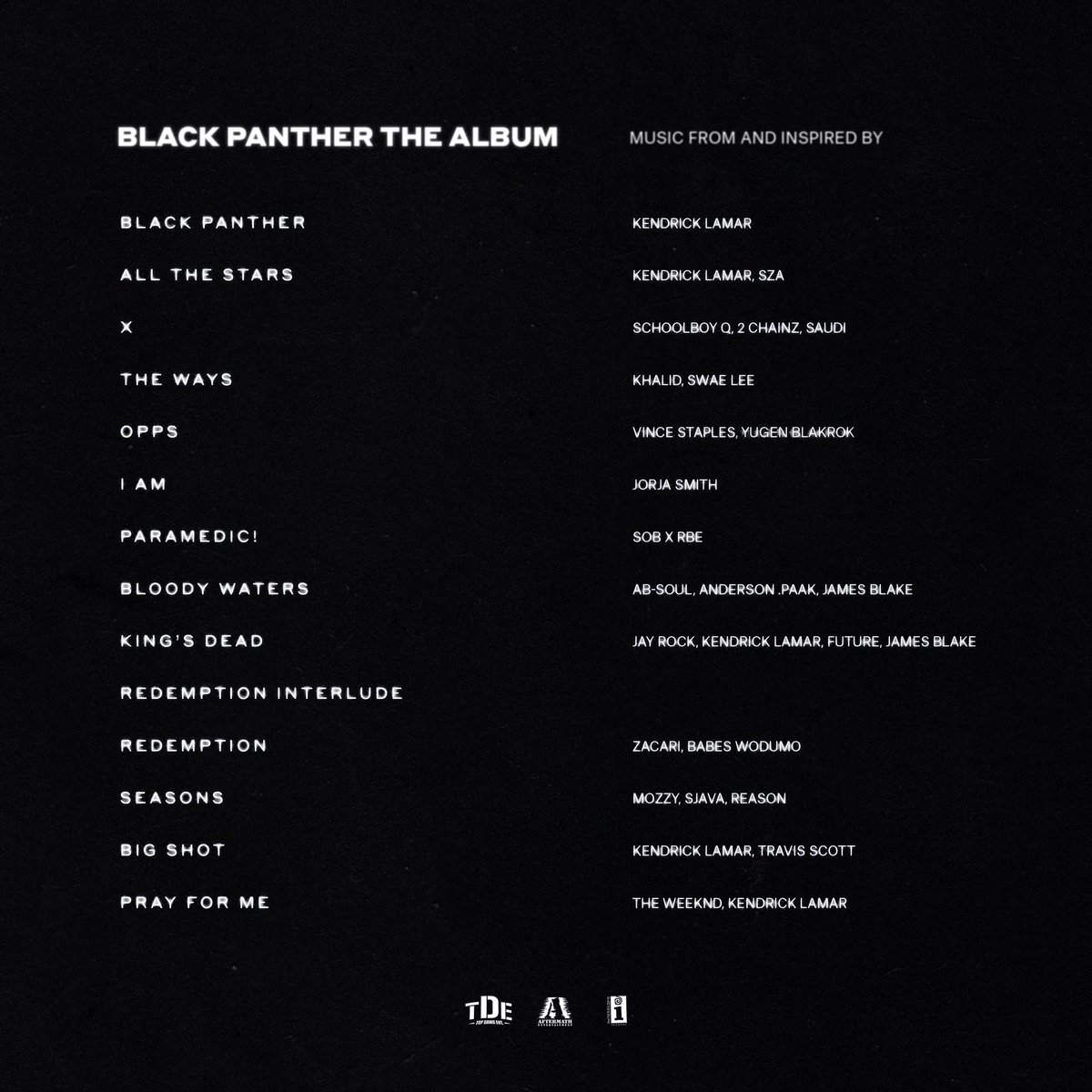 Similar Posts: