Technology
Razer Phone Price In Nigeria, Kenya & Ghana – Specifications & Features
Razer Phone is another phone many Nigerians will love to use, produced by Razer, the peripheral and laptop maker.
According to the listing, the phone will have a 5.7 inch screen with a 2650 x 1440 resolution, a Qualcomm Snapdragon 835 processor, 64 GB of internal storage — all pretty standard stuff for a smartphone, except for one standout. It'll also come with 8GB of RAM
To put that in perspective, Samsung's S8+ has 6GB of RAM, and Google Pixel 2 XL was just released with 4GB of RAM.
So the upcoming Razer should be a lot more adept at handling heavy 3D games and multitasking, going by its specs. This should come as no surprise, given Razer's plan to position its phone as a gaming powerhouse.
More features for the camera – slomo etc will be available through updates over the next couple of months
Full Specification And Features Of Razer Phone
5 Differentiating features to other smartphones available today
Number 1: The Display:
According to the manager 'We spent an insane amount of money' Proprietary screen, only available to us, designed specifically for gamers and entertainment.It requires seeing in person to get the benefit'Ultramotion is an adaptive refresh technology that synchronizes the GPU and display, Our display does similar to G-Sync/Freesync. Built with Qualcomm No tearing, no lag at the highest frame rates.
Dynamic, so battery life improvements 5.7inch 120 Hz Ultramotion, Wide Color Gamut, 1440×2560 QHD (9:16), Sharp IGZO.

Number 2: Audio
'Need to look and sound good' We've taken the Cinema and put it in the phone: True-to-life Cinematic Audio. Probably the loudest phone Powered by Dolby Atmos, World's first certified by THX (which Razer owns),Dual front facing speakers Massive speakers each speaker has a dedicate amplifier.Audiophile headphone sound. 24-bit DAC.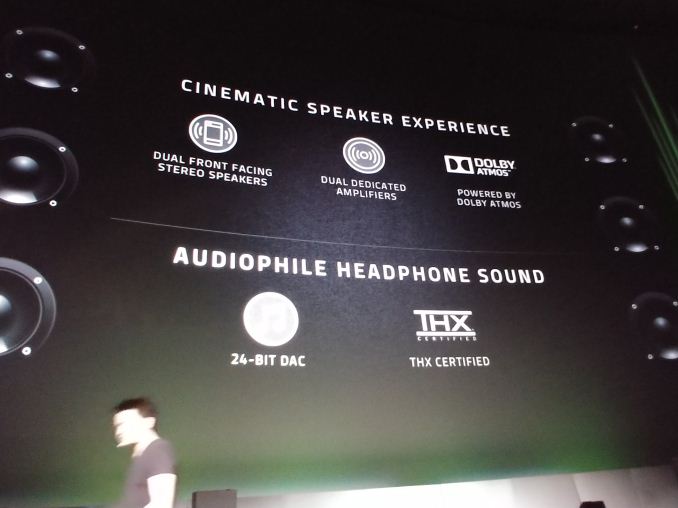 Number 3: Performance
'Insane Performance'Qualcomm Snapdragon 835 When looking at RAM, we looked at all the flagship phones and looked at what gamers need.
RAZER Phone  RAM Size
8GB RAM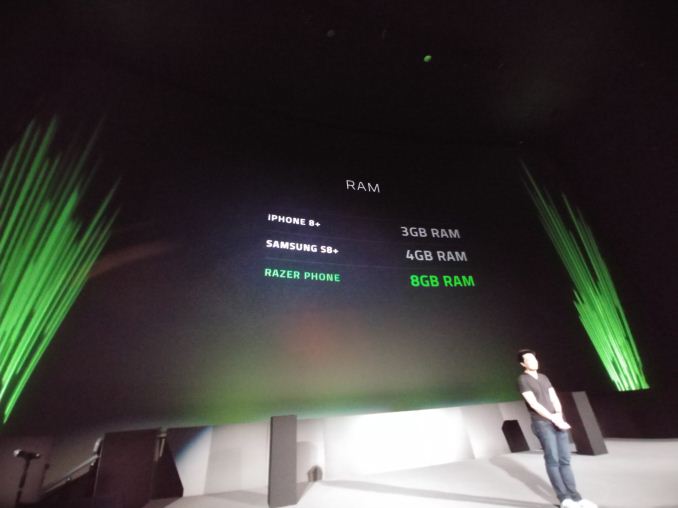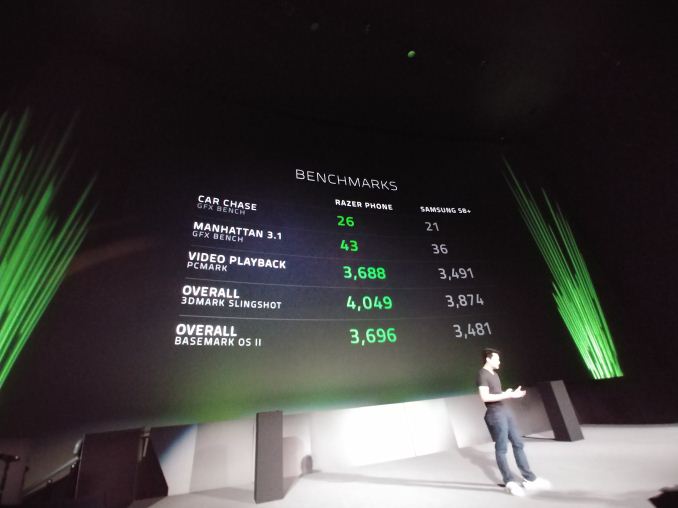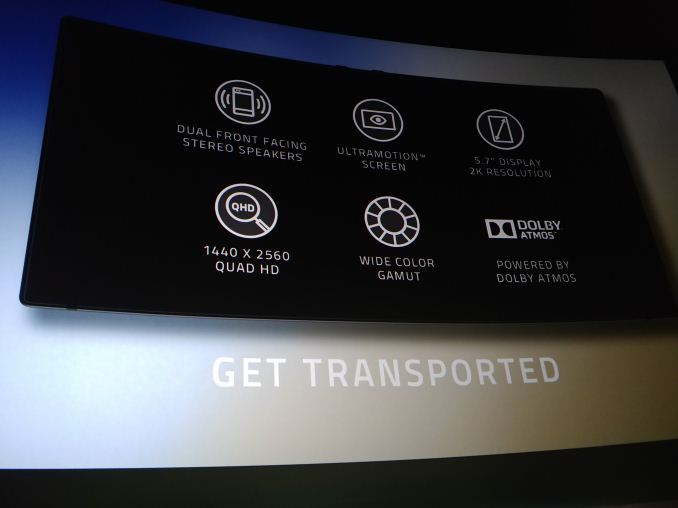 Number 4: Battery:
'Power that just keeps going' 'It's annoying when all the phones are getting thinner so we made a phone that makes sense'4000 mAh    12.5 hours at 200 nits, using 4 Mbps High Profile AVC 63.5 hours music, local mp3 with screen off at 25% volume 7 hours of Hearthstone Supports Qualcomm Quick Charge 4+, first phone shipping with this 1 hour to charge to 85%.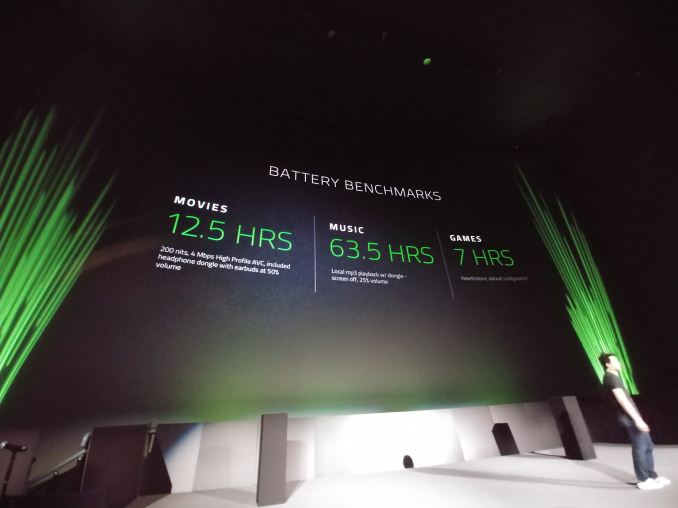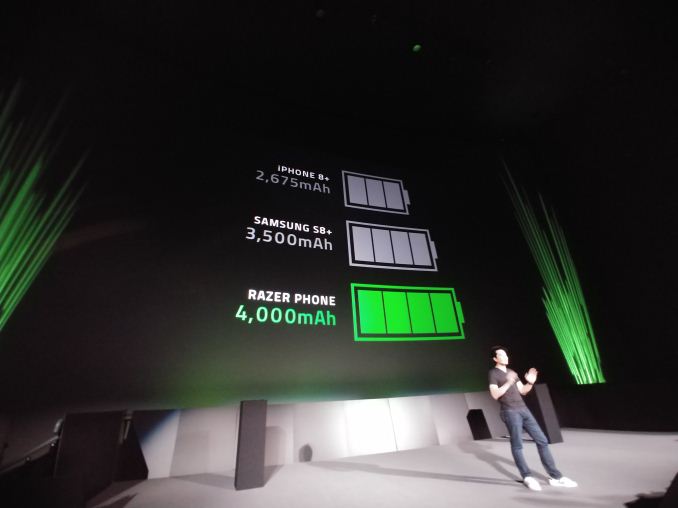 Number 5: Camera
Dual 12MP rear cameras, wide angle and telephoto, seamless zoom with image fusion More features for the camera – slomo etc will be available through updates over the next couple of months Other specs: 64 GB Storage with microSD, fingerprint sensor in the power key, Android 7.1.1 (Oreo in Q1), comes with stock android, 8MP front facing camera, Nova launcher 8mm z-height, 197g Nova Launcher Prime Razer Edition Same weight as an iPhone 8 Plus 'All the flagships look kind of the same, we wanted something different' from video time. 'We've worked with the Hero 6 Black that records 2K at 120 Hz' Battery smooth even scrolling a multimedia powerhouse We use our phones for entertainment, so we focused on movies, music, and games From Cortex on PC to the smartphone.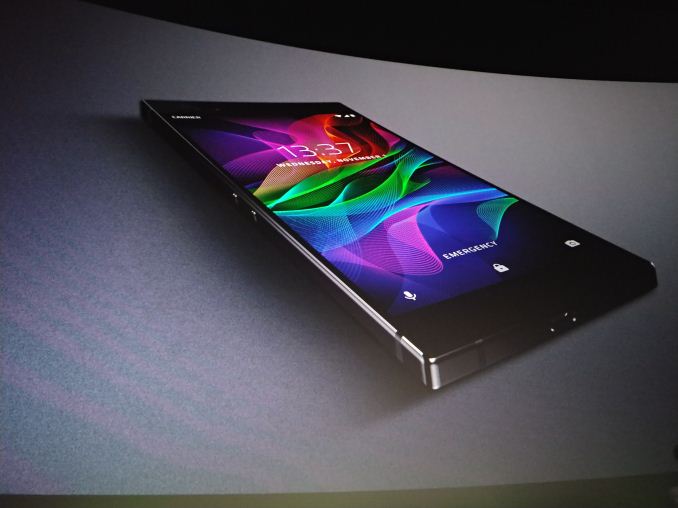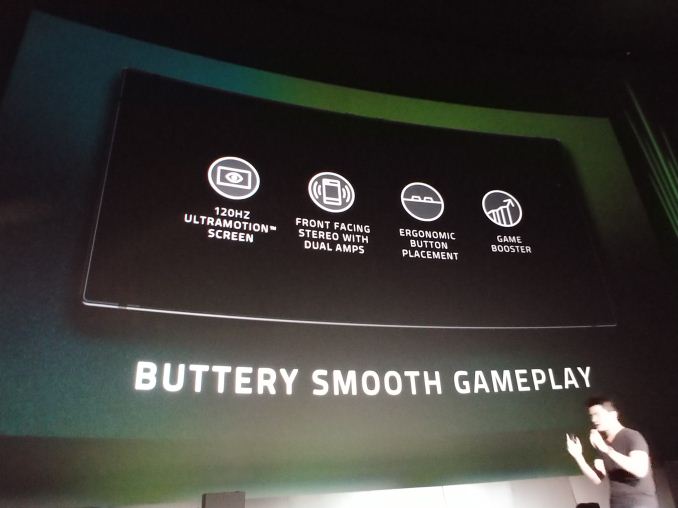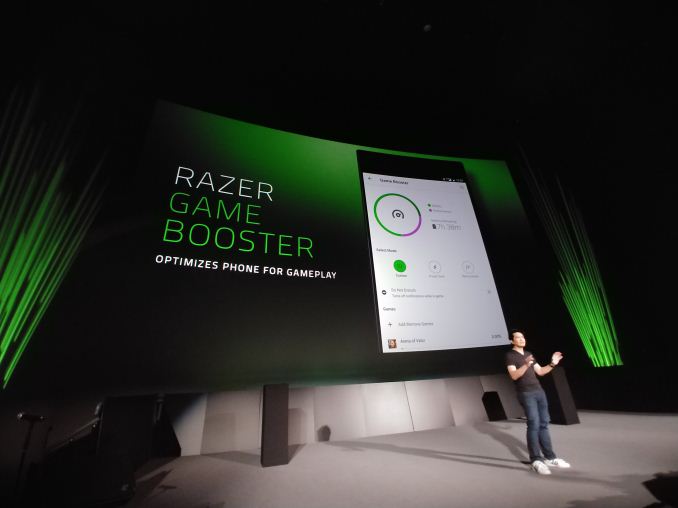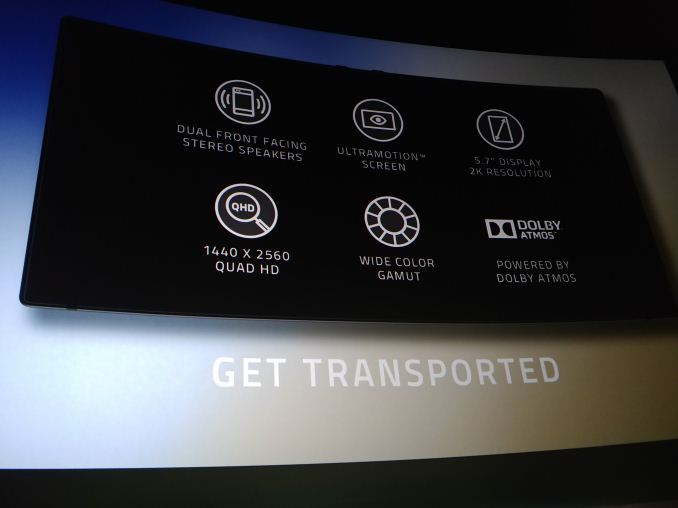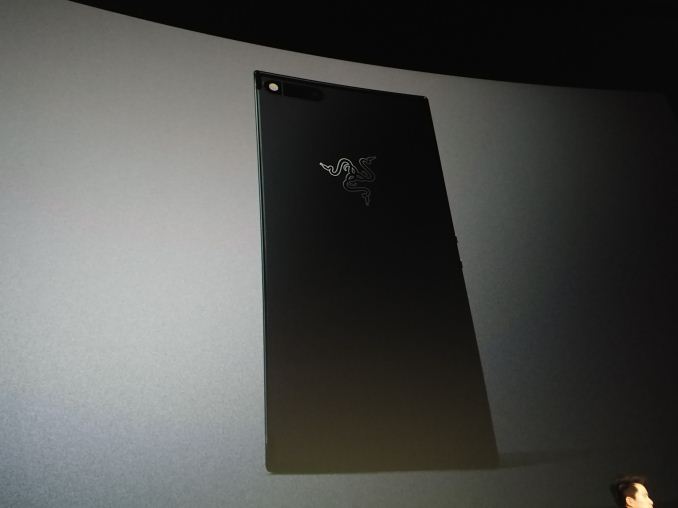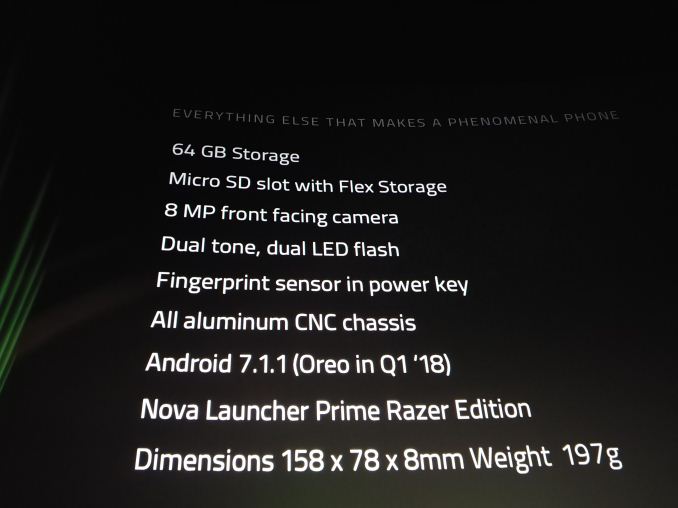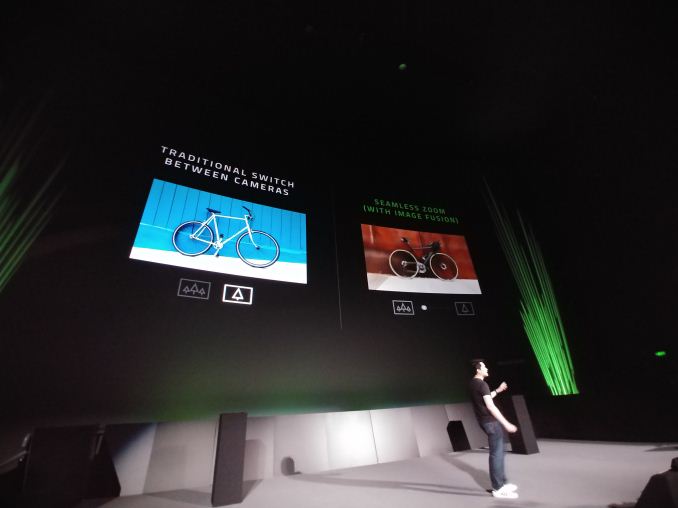 For each game, you can set the phone to balance performance and battery life, as well as disabling notifications can change the frame rate per game as well Worked with some game developers to get the best perfert Some developers have made Quad-HD 120 Hz versions.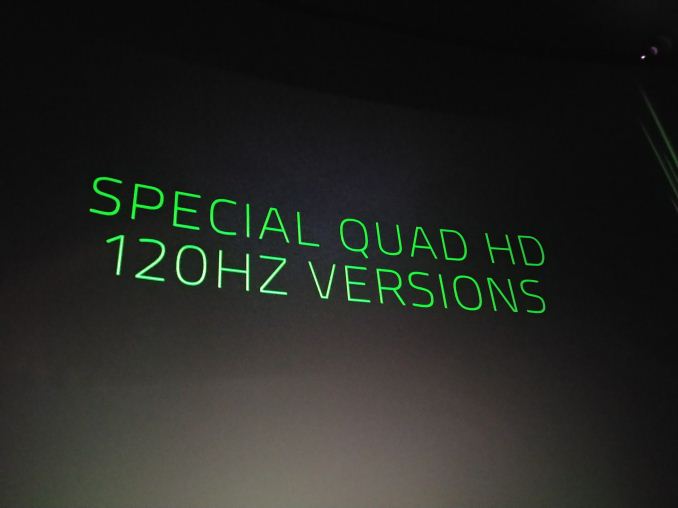 Games Included :
Arena of Valor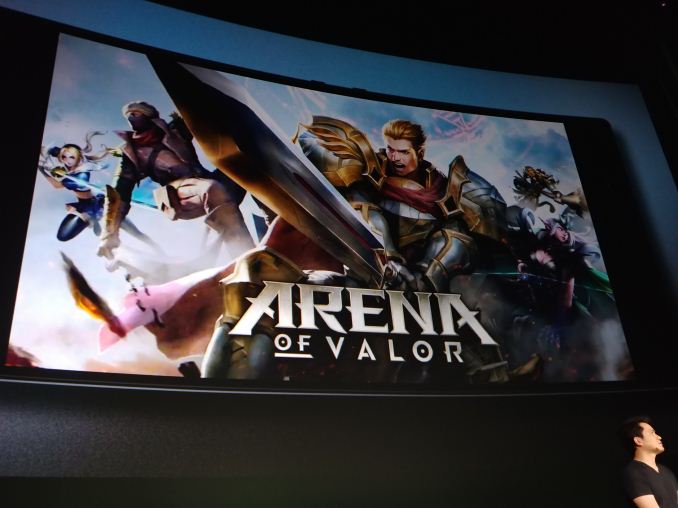 According to the presenter  Razer engineers have  work with Tencent very closely' Tencent to the stage Razer brings the realtime gameplay to the small screen most mobile games are casual or casually competitive through the partnership, Tencent is delivering the first true multiplier battle arena game.
Now that Razer phone have been already launched in Europe expect more 5v5 competitive game  coming to US soon 'Playing Arena of Valor on the Razer Phone gives the best experience'
Finally Razer Phone Price is at $699 for US and EU.
Razerstore.com, reserve from today, shipping Nov17 partnership with 3 in the EU In store exclusively at 3 in UK, Ireland, Denmark and Sweden from Nov 3rd, shipping from Nov 17th  'Over 2B gamers on smartphones'
Razer Phone Price In Nigeria, Kenya And Ghana
Though Razer phone is not yet on sale in Nigeria other African countries but it is expected to sale on the price range of N248, 844, GHS3,082 In Ghana And KES72,486 In Kenya